All Levels Meditation & Yoga Course
Michael Shea, PhD and Todd McLaughlin, ERYT, LMT are so excited to offer you a collaborative project that highlights their passion for both yoga and meditation.
Experience the transformation of your heart, mind and body to realizing deeper states of love and compassion.
This All Levels Meditation and Yoga Course provides you with the framework for opening the body with gentle yoga practices with Todd. Enjoy opening your heart and mind with clear and concise meditation instructions with Michael.
This course is suitable for beginners and advanced practitioners alike.
If you need a simple and joyful course to help guide you along in your yoga and meditation journey this course is for you!

Michael J. Shea is one of the preeminent educators and authors in the fields of somatic psychology, myofascial release and craniosacral therapy. He leads seminars throughout the U.S., Canada and Europe.
Education, Certification and Experience
Dr. Shea received his master's degree in Buddhist Psychology at Naropa University, and a doctorate in Somatic Psychology at The Union Institute. In 1986, he was certified as one of the first Full Instructors of CranioSacral Therapy by the Upledger Institute.
Dr. Shea has been a Florida Licensed Massage Therapist since 1976, and was an advanced Rolfer for 20 years. He is a founding member of the International Affiliation of Biodynamic Trainings and the Massage Therapy Body of Knowledge task force (MTBOK).
Spiritual Education
Dr. Shea brings a unique cross-cultural perspective to teaching health and healing, with a teaching style grounded in a spiritual practice of developing compassion with the use of manual therapy.
He is a formal student of His Holiness the Dalai Lama, and past apprentice with a medicine man on the Navajo reservation in Arizona.
Because of the influence of the Dalai Lama, Dr. Shea's clinical focus is on treating infants and children with neurological problems and developmental delays. This also includes teaching clinical skills for adults that carry pre and perinatal trauma.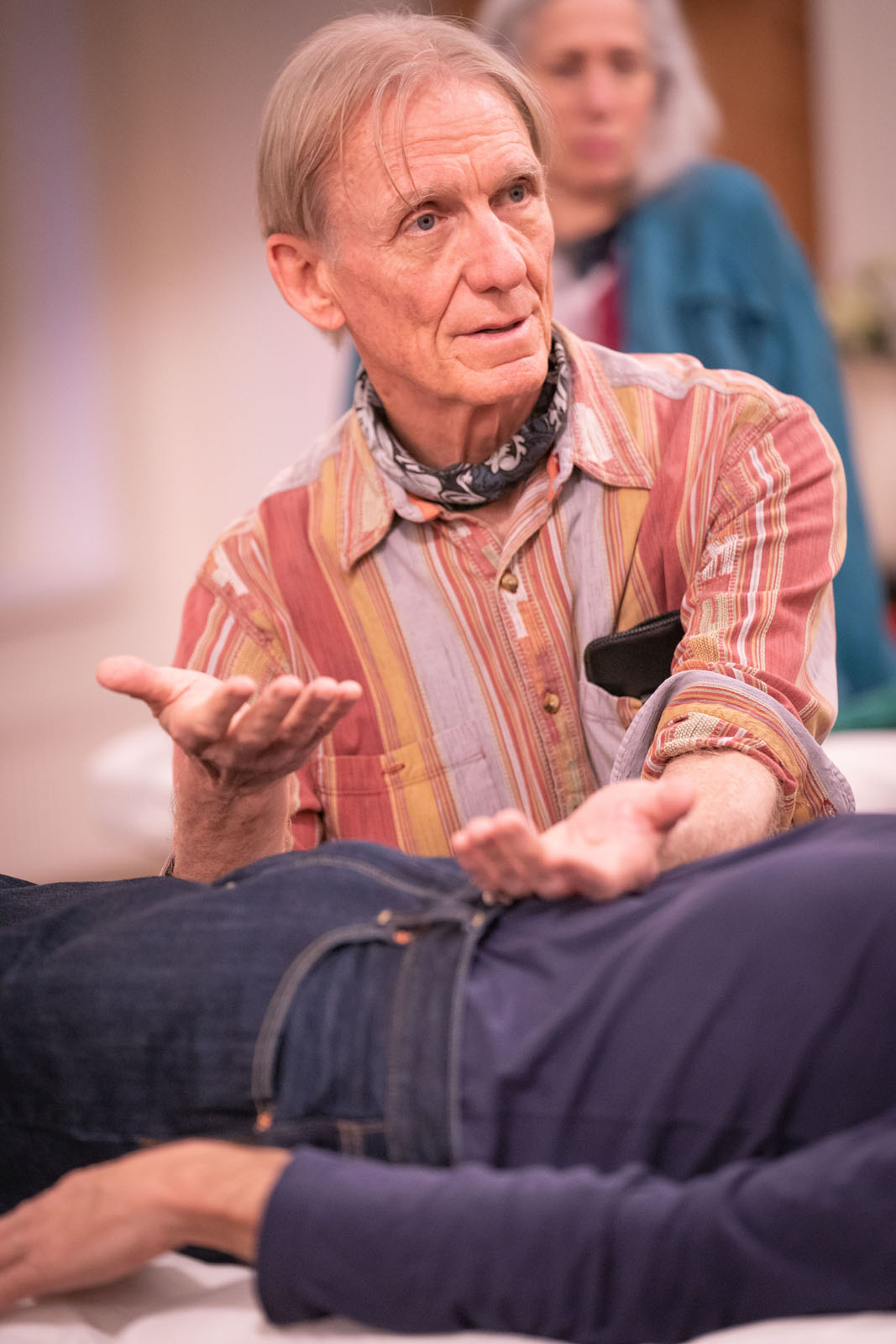 Todd McLaughlin, ERYT, LMT
Todd McLaughlin, is the co-founder and director of Native Yoga Center -- Juno Beach. Todd and his wife Tamara have been teaching and practicing yoga together throughout the world including the United States, Australia, Thailand and India. The couple returned to Todd's hometown of Jupiter, Florida and are pleased to offer their knowledge and understanding of the inspirational art of yoga in Juno Beach, Florida.

Todd is an Experienced Registered Yoga Teacher at the 500 level with Yoga Alliance. Todd studied Ashtanga Yoga with K. Pattabhi Jois and his grandson Sharath Rangaswamy in Mysore, India and in America. In 2005, they completed an Ashtanga Primary Series Teacher Training with their teacher, Tim Miller, in Encinitas, California. In 2010, Todd completed a Second Series Teacher Training and in 2015 he accomplished the first Third Series Teacher Training with Timji at the Ashtanga Yoga Center. Also in 2015, Todd successfully concluded the Traditional Yoga Studies 800-Hour Philosophy, History and Literature of Yoga Course under the tutelage of Brenda Feuerstein, Course Tutor/Director of TYS and the late Georg Feuerstein, Ph.D.. In addition, Todd has completed Bikram Yoga Teacher Training in 2002 and had the opportunity of directing a Bikram Yoga College of India for three years in San Diego, California.

As a complement to Yoga, Todd has been a Licensed Massage Therapist in the state of Florida since 2000. Both Todd and Tamara are certified in Traditional Thai Massage from the International Training Massage School in Chiang Mai, Thailand. Todd is an avid practitioner of Vipassana meditation as taught by S.N. Goenka.


Check your inbox to confirm your subscription